Human resource Management
Human resource Management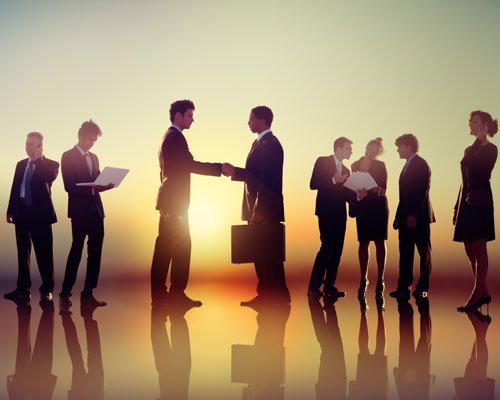 ← See all the services
The use of the term "Human Resources" demonstrates the importance of employees as a source of wealth and competitive advantage within businesses. It emphasizes that the people who work in a company are an important factor for it, whose development and utilization is an essential aspect of the company's development.
Since human resources cover a large part of a company's operating costs, the success or failure of the company's policies regarding its human resources is inextricably linked to the course of the business.
The role of the Human Resources Department in today's labor market must follow the trends, flexibility and conditions prevailing in the business market.
ΤThe HR (Human Resources) department should provide solutions to questions such as:
Do employees work in the most efficient way?
Has the right person been hired for the right job?
Does the company apply good practices in accordance with safe work laws?
Is fair practice applied?
Because no employer would want ...
To deal with frequent staff changes
Employees that are not doing their best
To see his business taken to court because he has practiced discrimination practices or incomplete assessment evidence
The lack of training that undermines the effectiveness of the business
... for this very reason there is the human resources management department of our Company, which deals with the practices and policies related to personnel issues and which cover a wide range of psycho-economic actions and reactions.
We provide tactics and practices aimed at attracting, recruiting, motivating, training, evaluating and determining reward policy to create a safe, ethical and fair environment for the employees of a company.
These actions include:
Determining the nature of each employee's work
Designing workforce needs and attracting suitable candidates
The choice of employees
Providing directions and training
Evaluating employee performance
Remuneration management
Providing incentives
Interviews, consulting services, consolidation of business discipline
The development of leading executives and teams
The formation and implementation of Administrative changes
Corporate Culture Management
The Strategic alignment of the business.
They also include data that a business needs to know and use, such as:
Equal opportunities, employee ethics and positive action
Health and safety
Complaints and employment relationships.
The role of the HR department of our Company is to make both the entrepreneur and the employee feel that they have a support next to them, as well as a Strategic Partner.
A Partner who with his actions will support the business plan of the organization, its purpose and development, through the formation of a good working environment, treating the human resources of the company as an investment and not as a cost aimed at personal and operational self-realization.
CONTACT US →