Supply Chain Management
Supply Chain Management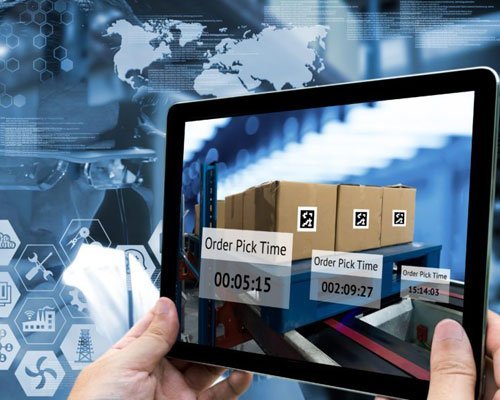 ← See all the services
The term "Supply Chain Management" refers to the organizing of general business processes that allow the profitable transformation of raw materials or products into end goods and their timely distribution to meet the demand of end consumers.
In the Supply Chain Management we mention indicatively the Management of Warehouses and Stocks, the Management of the Supply and Distribution System of the items - Logistics, the Organization and Management of Production.
Warehouse & Stock Management:
The process of reserve management is a very important process carried out by companies, as stocks are committed working capital that can help to gradually increase its liquidity. Essentially, the Warehouse occupies a key position in the business, so it is necessary to manage it optimally.
The main issue of Reserve Management is to determine the appropriate amount of order at the right time, in order to meet the company's goals at the lowest possible cost. Also of major importance is the correct determination of the total cost of the system, with the ultimate goal of ensuring economies of scale.
Management of the Logistics Supply and Distribution System:
Every modern financial unit seeks to maximize the value of the goods / services it offers to its partners. The application of Logistics seeks to coordinate all efforts made in each link of the supply chain, so that the intended increase in value in one phase does not cause a decrease in the standard value in the previous or next phase.
The operation of Logistics aims to optimize the individual functions: management of the logistics environment, management of transport operations, storage and control of raw materials, production management, planning and forecasting, product distribution, customer service, product management, etc.
Production Organization and Management:
Production Organization & Management is defined as the design, planning, operation and improvement of the production process by which certain resources are converted into products or services. The company's human resources, facilities and equipment, materials and processes, as well as design and control, are involved in the conversion process.
Its contribution is crucial for the proper design of production systems, their proper operation as well as their further improvement which are basic conditions for the survival of a business in a modern competitive environment./p>
Sigma's Consulting Team has the potential to contribute substantially to all of the above processes, identifying and exploiting the weaknesses of each business.
CONTACT US →